It's not the first time that i'm talking about daisies this year, check my previous post:
TREND: Daisies
. For some outfit inspirations how to wear it. Since it was a trend back in the 90's, and it came back... I chose that year as my theme.
The color palet in this outfit is pretty simple: black, white, grey and purple! If you don't like the color purple you can pick another color instead.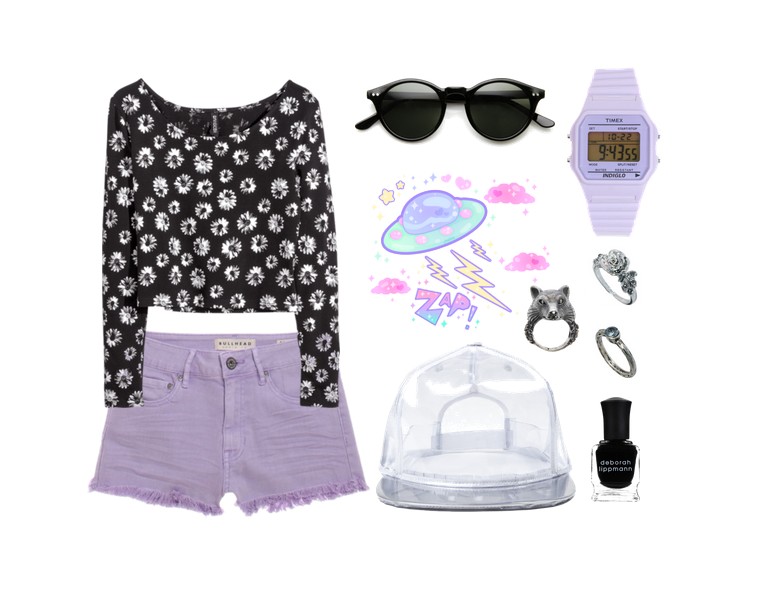 Vote for me for the Zalando's blogger award. Check my previous post.