In the beginning of the year, a lot of fashion magazine's said that pink will be the color of this summer. There were a lot of items on the catwalk with pink: Balmain, Alexander Wang, and Isabel marant. The question is, how do you wear the color pink? Pink is girly and cute! In my previous blogpost:
"How to wear: Pastel perfect"
. I also created some outfits with pretty pink, but a whole post with pink is better huh?
I also got a new extra thing on my posts. When you hover on the + sign, you can see from what shop the item is and when you click on it. You go to the website to see the item itself, so you can buy it if you're interested.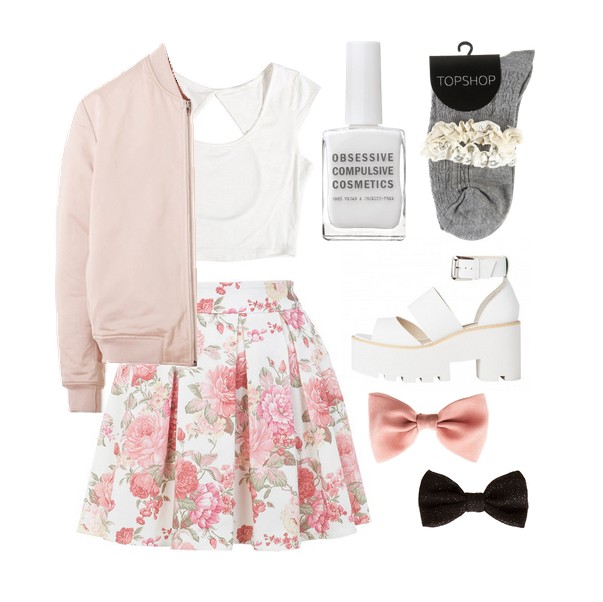 Socks in sandals are the new upcoming trend this year. It can look pretty cute when you match the socks and the shoes right, just like this outfit that I created. The socks with the ruffles is a cute extra to your outfit.
The right word for this outfit is: "Feminine", the cute flower headband is a festival must.
I don't see the flower headband on the streets often, actually never. It's a really big statement that you're creating with the big flowers.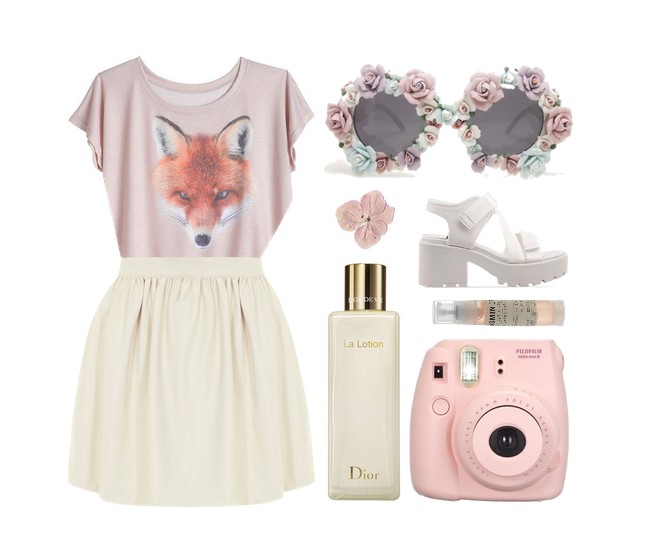 If you don't want to wear a lot of accessories in the summer, because they're annoying or the color will change. You can pick a simple outfit with a cute graphic top and a skater skirt.
You can always wear eye catching, sunglasses instead of accessories like: bracelets, rings or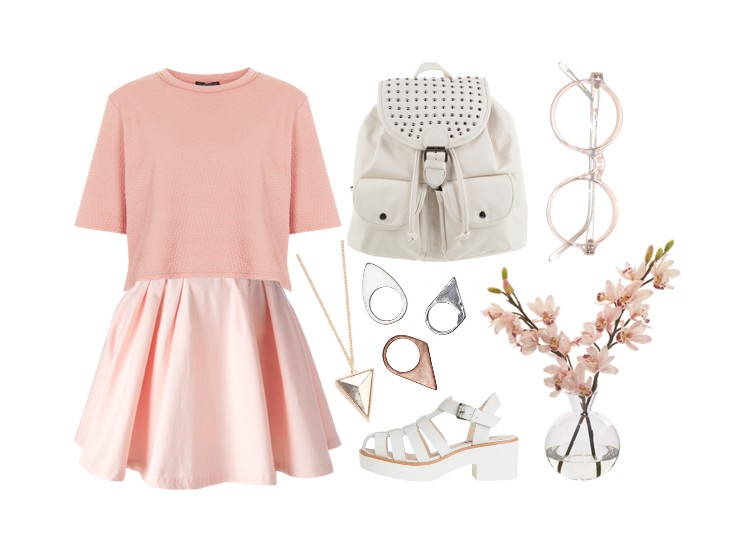 Little extras, like little necklaces look always great with soft colors. I should always use light colors as bags: pink, white, grey or beige. If you choose black, the sun will heat it up and you'll feel like dying because it will burn your hand. Just a little tip, especially when the material is leather.